Achieving goals
Example 1: Diet for summer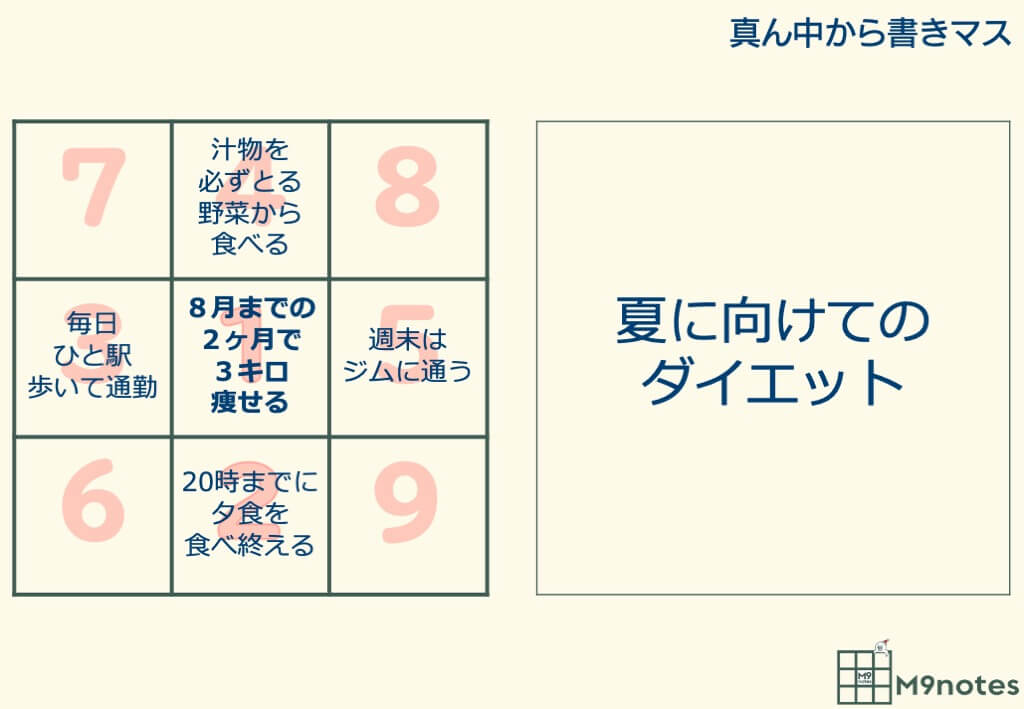 Write your goal in the middle.
Write actions to achieve the goal in numerical order.
There are many ways to use M9notes in each pattern, and we would like to introduce the typical ones in each pattern together with the drawing.
The good thing about M9note is that there is no limit to how to use it.
The four patterns are just one example of usage.
We would like to see you apply it or create an original way of use that will make your thinking even more advanced. It is very welcome to hear from you about how you use it.
In addition, it is completely normal that all the grids do not need to be filled.
That is why you see the empty grids in the examples.
Example 2: Elementary school boy wants to be a comedian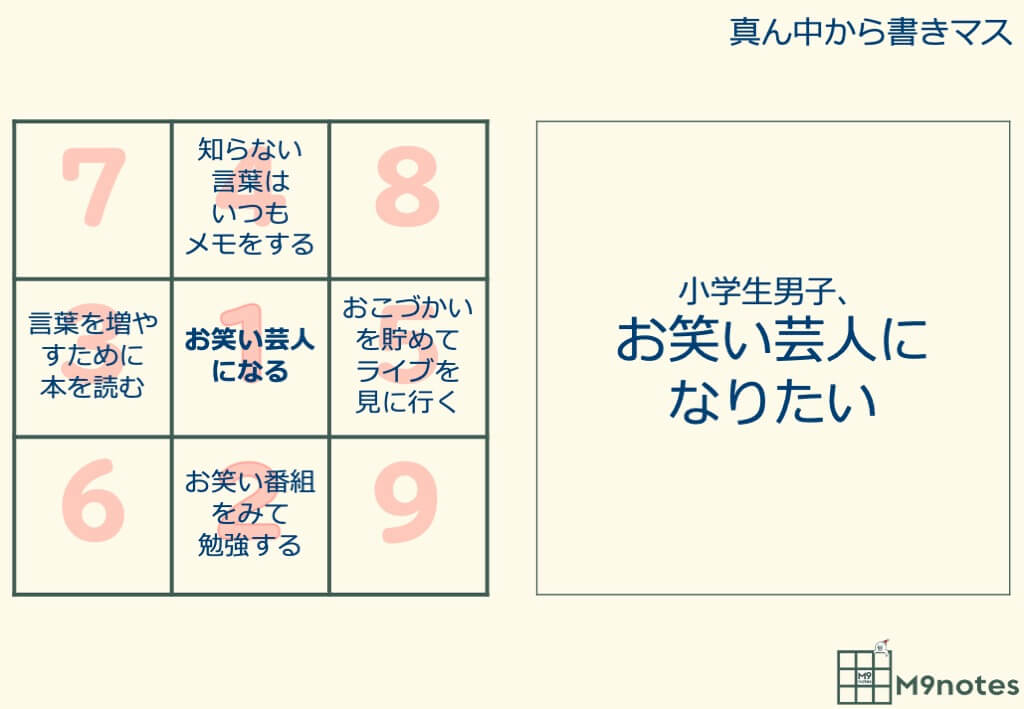 Organizing your thoughts
 Write in the order of numbers starting from the middle.
Although it is a memo-like usage, in order to visualize the thoughts within one theme (for example, a book you want to read) in one place, "Oh, I just want to read only mysteries now" or "I want to read only the enlightenment books as I'm having a hard time at work now…", thus there is something that can be seen from your notes.
This is the reason why we recommend you to "look" the notes again and again after writing. Your written notes look scattered at first glance but are a single point of one's present self.
It is connected by being displayed in one cluster, and a new discovery is born.
Example: Book you want to read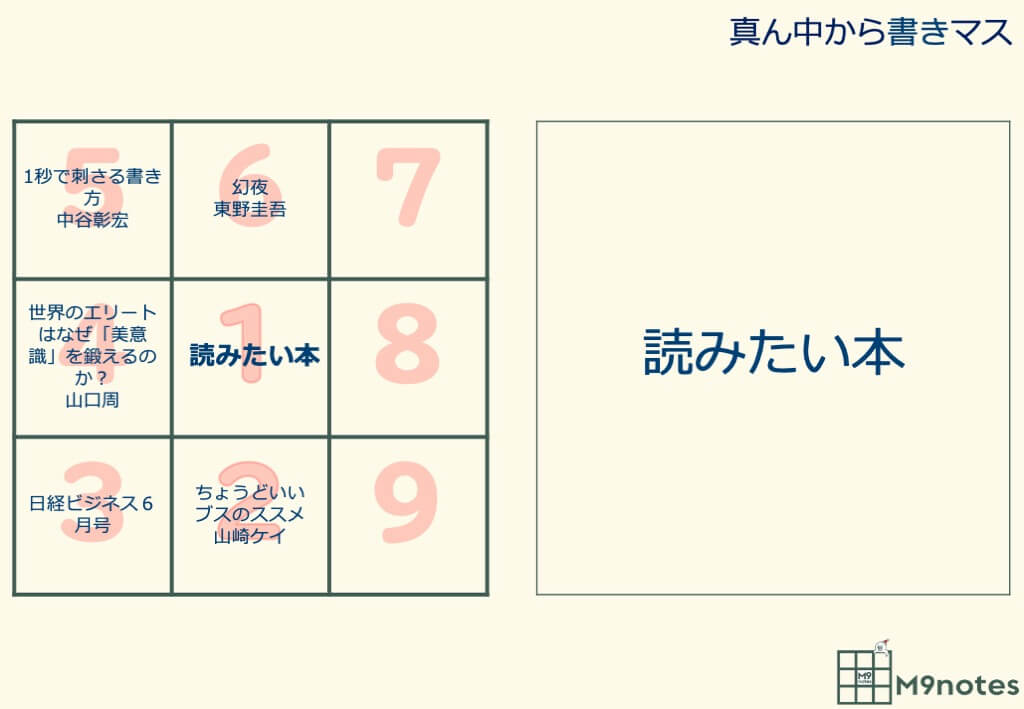 It's also good to organize such following things!
• Book you want to read
The podcasts or seminars you want to listen to (titles and dates)
Meeting notes (participants and dates)
Souvenirs/gifts you want to buy (recipients, dates, locations)
Shopping list (products, stores, dates)
The recipes you want to make